Abundant Life is a community of people whose lives have been transformed by God and who seek to encourage and inspire others through their experiences of God's faithfulness. You can read some of our stories below. What's your story? We'd love to hear it. You can scroll to the bottom of the page to send your story to us.
Cathy Everett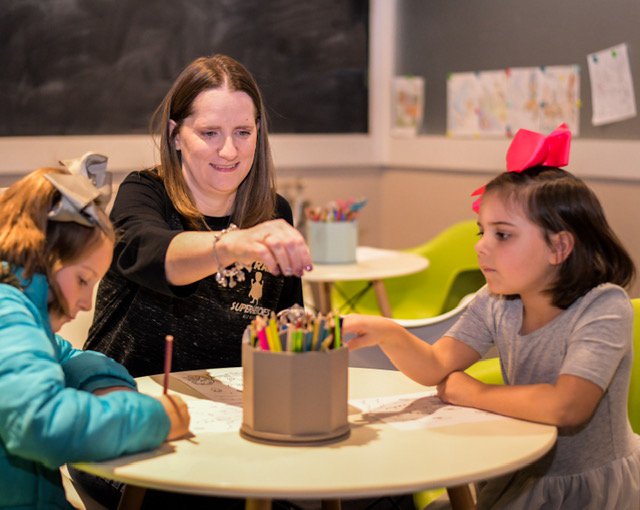 For two years, my husband and I tried to have a child. Each month when I knew I wasn't pregnant, I'd feel like a failure as a wife and a woman. I'd see news stories of parents doing horrible things to their children, and I'd wonder why they did not care for their children when someone like me really wanted a child but couldn't have one. A few well-meaning friends told me I wasn't getting pregnant because I didn't have enough faith in God to provide children for us. I knew they were wrong, but their words added to my discouragement. I started volunteering in Abundant Life's nursery when Robert and I began trying to have a baby. I thought it would be good training and planned to quit the nursery once I became a mother. I continued volunteering after Robert and I had to stop trying because of health issues I battled. Over the next 13 years, I moved from holding babies in the nursery to teaching preschoolers about the love of Jesus. I loved teaching those little minds. Yet, I still longed for a child of my own. Over time, God has showed me that I had done nothing wrong, that my faith was fine. That he had a different path for Robert and me, and that included enriching young minds with the knowledge that God loves them. I still struggle at times with being unable to become a mother. And when I feel down, God sends my way one of the kids we taught. "Our" kids are in junior high and high school now, and they still give us hugs and share their memories of what we taught them when they first began to understand the love of Jesus. My plans didn't work out the way I thought they should, but God used me in ways that He would not have been able to otherwise. He also gave me something far greater than I envisioned: Although I do not have a biological child, He has provided me many children to help raise.
James Ferrell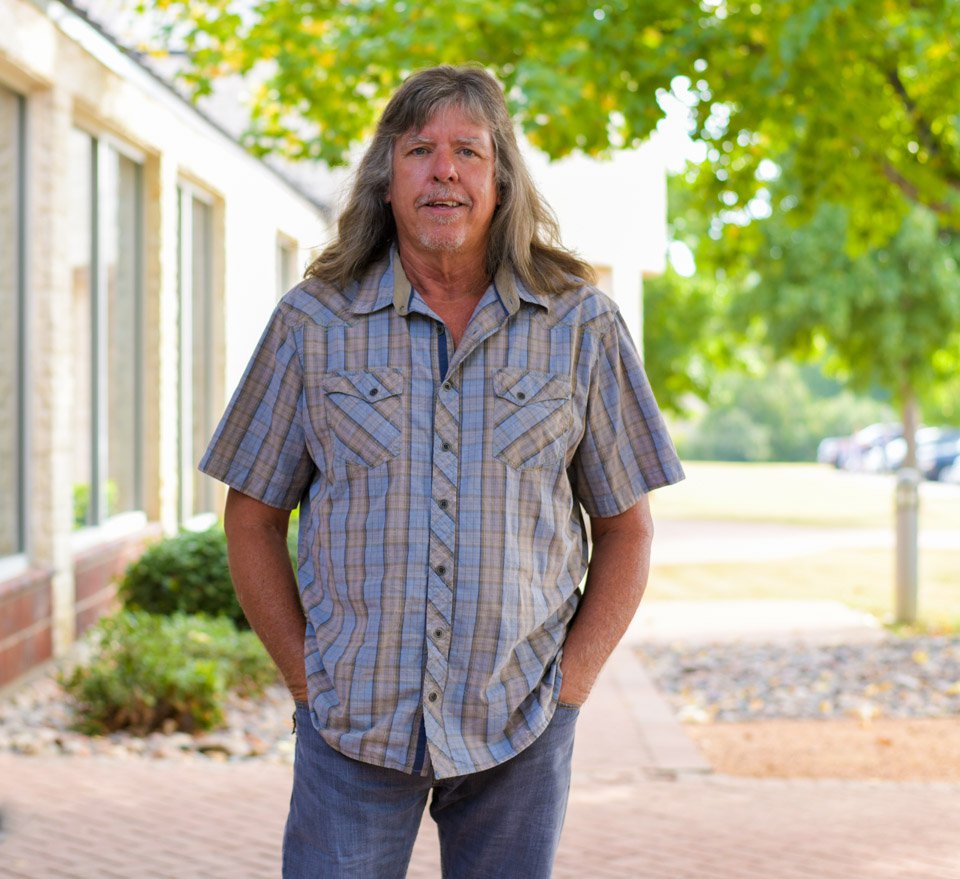 Life was rough growing up. I learned to drink, cuss and fight at an early age. I started drinking before I was 10. My parents divorced when I was 14. At 15, I became addicted to drugs after my brother Mike died in a car accident. I attended more funerals for family members and friends than I want to count, including my mother, my father and three brothers. My best friend died two months after my mother passed away. Crushed by all the tragedies around me, I didn't get serious about life until I married my wife, Becky, in 1996 and accepted my responsibilities of being a husband. In many ways, I started growing up – maturing, really – alongside our son, James. Although my mother-in-law, Kay, had been telling me for years that I needed to go to church, it wasn't until about 10 years ago that I was ready to give it a try. None of the churches Becky and I visited felt right to me until Abundant Life. Everyone was so nice and welcoming; I felt I could trust the pastor. The people appeared to genuinely care about each other – and me. Despite my flaws. God has worked a miracle in my life through my church. He has transformed me from not caring what others thought about me into wanting to be an example for my family and friends who have yet to allow Jesus into their hearts. Even though I want my life to serve as an example, I don't consider myself as better than anyone else. I pray that those around me will see me for who I'm trying to be with God's help: an imperfect man simply trying to become a better person than he was the day before.
Madison Ryan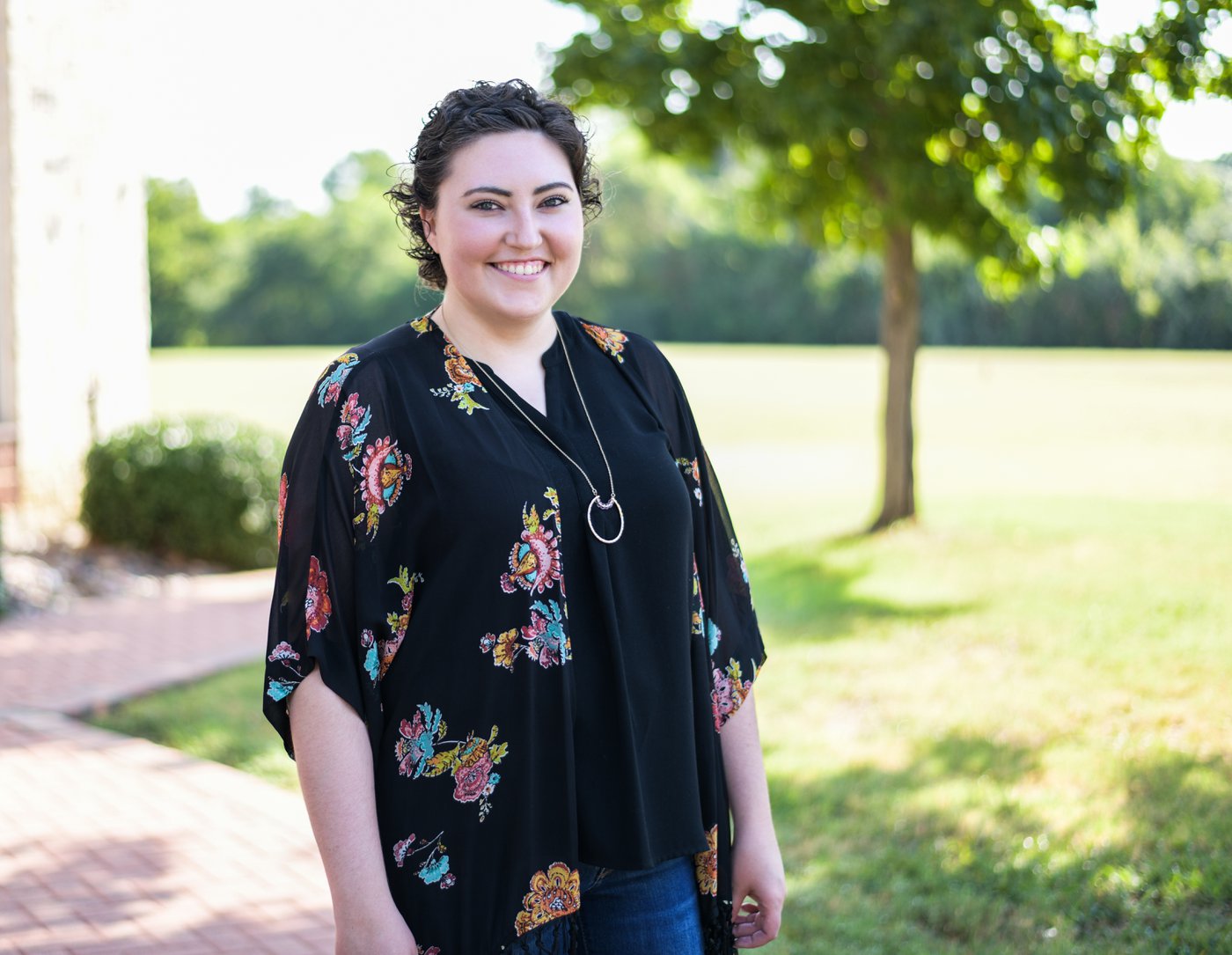 Cancer. At age 22. I was a senior at the University of North Texas, just a few months from beginning my student teaching. I had my whole career and life ahead of me. Then, one morning, I noticed a lump on my neck. I brushed it off as insignificant until my parents convinced me to see a doctor. After a week filled with doctor appointments and scans, I felt very sick. I had pain all over my body. First came the report regarding the mass on my neck. I had cancer. Within days, my lung collapsed and filled with cancerous fluid. Then came the diagnosis: stage 3 acute T-cell lymphoblastic lymphoma. I tried to stay positive and not let anyone see me upset. I held my tears until no one was looking. I encountered moments when the uncertainty cancer brings overwhelmed me. At times, the battle felt like more than I could endure. But my family fought alongside me. My church family – I grew up at Abundant Life – never stopped encouraging and praying for me. Their love was equally overwhelming. Through the journey, I learned what it truly means to have faith because of the God moments along the way when I felt assured that no matter how tired I was, no matter how weak I became, God had me in His hands. I'll graduate from UNT in December. I take oral chemo every day, and I just scheduled my last treatment for December 19! I'm student teaching, and loving every minute of it. I've been able to start The Hangout, our church's ministry for special-needs kids. It's been a long, hard battle – two years as of this month. But I'm here. I'm still here. And I want to spend the rest of my life inspiring others through my story and experiences. I want to assure them that God has them in His hands, too.
Kim Sawyer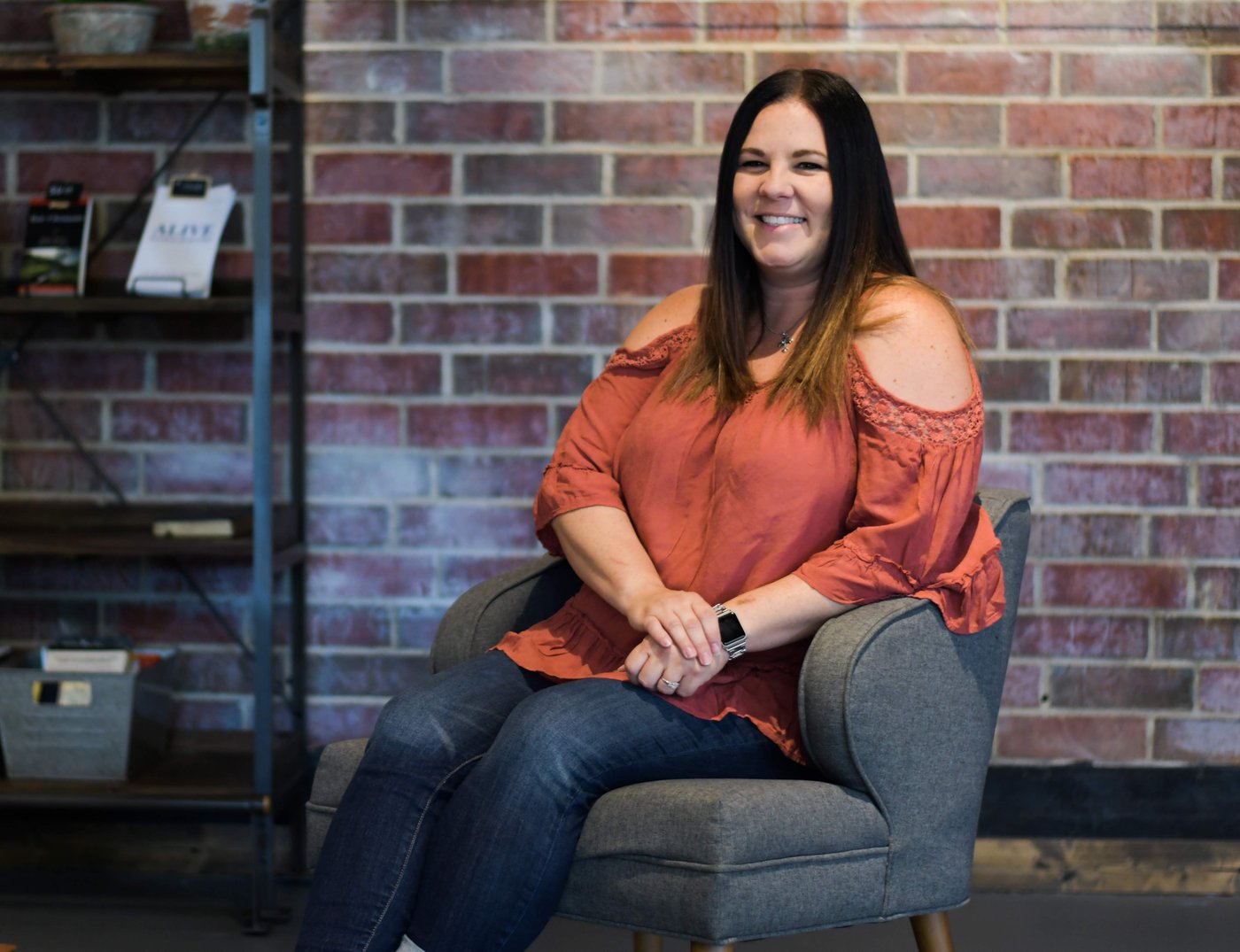 Five years ago, I was in a hit-and-run accident on my motorcycle. I should have died. My husband, Stefan, and I hadn't attended church since high school. Stefan was as far from being a Christian as I could imagine. As I lay in my hospital bed, I saw my husband praying. He said there was a reason I didn't die. After I left the hospital, I wrote about my accident on social media, hoping someone could identify the person who'd hit me. A woman I'd never met read my post, called me and talked with me for an hour. She prayed for me and invited me to her church, Abundant Life. Surprisingly, Stefan agreed to go. I remember sitting in my wheelchair during worship with Stefan standing next to me. He squeezed my hand. I looked up to see tears rolling from his eyes. We've attended Abundant Life ever since. My recovery wasn't easy. I underwent multiple surgeries, spent eight months in a wheelchair and had to learn to walk again. The severe depression, anxiety and pain took much longer to overcome. Physically, my life completely changed. I lost my job because of my injuries. We lost our house and sold many of our possessions. We survived financially because Stefan worked two jobs and because the church helped us. At our rock bottom, Stefan and I determined that instead of focusing on the negative, we would thank God for what we did have and what we believed He would provide. During my recovery, I accomplished a major goal: I earned my real estate license and became a realtor. We love serving our Lord and our church alongside people we've grown especially close to. Overcoming the accident was difficult, but God worked through that horrible event to bring us to the wonderful place in our lives we now enjoy. If I could go back to the day of the accident, I wouldn't change a thing. I am humbled and thankful for every extra day I'm able to breathe.
Listen to this interview with Kim and Stefan as they go deeper into their story and describe how a phone call, a prayer and an invitation from someone they'd never met helped change their lives forever.